The Use of Criminal Records in the College Admissions Process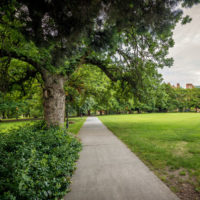 On December 18th, the Herald Times Online featured an interesting article discussing how students and faculty at some universities are looking into the role criminal history can and should play in the application process at some universities.
According to the National Employment Law Project, nine states have already removed questions pertaining to past criminal convictions during the employment process (for private employers) with another 20 or so having at least some policies on the books concerning how far employers can probe into criminal history when it comes to applications.
All of this comes as a national movement pushing employers to "ban the box" (i.e. not ask about criminal history on job applications) gains momentum. However, whether or not this can be used as a factor in the college admissions process is another issue–warranting another conversation–as well as some serious consideration of getting one's conviction record sealed. This parallel issue that has emerged for college admissions applications has been referred to by some as "beyond the box."
Startling Findings
At this time, having a criminal history can potentially serve as a significant barrier to enrollment. It affects a large group of people seeking a higher education, while also bearing a criminal record. While universities do have to consider the safety of those attending their institutions, several key findings have emerged in assessing the potential costs and benefits of thinking "beyond the box" when it comes to college admissions:
These questions are currently widespread in the admissions process at both selective and non/less-selective universities: Specifically, a 2014 national survey found that 60 to 80 percent of private schools, 55 percent of public schools, and 40 percent of community colleges require applicants to answer criminal history questions in order to get through the admissions process;
Questions related to one's criminal history are also a part of the financial aid application process via the Free Application for Federal Student Aid (FAFSA), reportedly in order to prevent anyone with prior drug-related convictions from receiving federal financial aid (although note that the circumstances are limited to acts which occurred while the applicant was a student already receiving federal financial aid);
The scope of what's asked about is often broader than even what employers ask about: while employers typically limit their questions to convictions only (and sometimes only felony convictions), it is common for universities to ask about everything—even juvenile adjudications—without any reasonable time-limits; and
The tendency to ask about criminal history disproportionately affects men of color; amongst other important findings.
New York Criminal Record Sealing Lawyers
Having a criminal record should not interfere with your ability to obtain a higher education. If you have a prior criminal conviction in New York, you have the right to get your record sealed under a variety of circumstances, based on a law that went into effect in October. Contact Levy & Rizzo, LLC, The Clean Slate Attorneys today to obtain more information.
Resources:
heraldtimesonline.com/news/local/iu-faculty-students-scrutinize-impact-of-criminal-records-on-admissions/article_52aad0e0-fb9b-5e6a-b880-bd1d4cccf6fb.html
brookings.edu/research/thinking-beyond-the-box-the-use-of-criminal-records-in-college-admissions/