Jeffrey Rizzo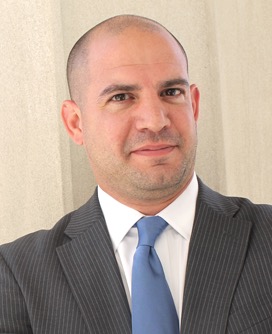 Experienced and Successful Bronx Trial Attorney Helping New Yorkers Seal their Criminal Records
New York attorney Jeffrey Rizzo is a member of Levy & Rizzo, LLC, who is committed to helping New Yorkers get records of old criminal convictions sealed, opening the door to a brighter future.
Jeff Rizzo has 15 years of experience as a trial lawyer. He has represented thousands of clients on criminal matters, winning countless dismissals and not guilty verdicts. He has recovered millions of dollars for his clients in civil cases. Jeff also does appellate work and has successfully argued before the New York Court of Appeals in Albany, New York's highest court.
Jeff began his career as a public defender at the Legal Aid Society in the Bronx where he represented clients on matters ranging from minor trespassing charges to attempted murder and complex conspiracy cases. He brings 15 years of experience doing arraignment and bail hearings, plea bargaining, motion practice, suppression hearings, grand jury practice and both bench and jury trials.
While Jeff's civil practice focuses primarily on civil rights litigation where he sues the police and government for wrongful arrests and police brutality, he also has extensive experience in personal injury and commercial litigation.
Jeff is known for his calm, respectful, and attentive tone with his clients, as well as being a tenacious, thorough and aggressive advocate in court.
Through his criminal defense work and broader legal practice, Jeff has come to see the harmful and lasting effects a criminal record has on people who made a mistake or had a bad outcome at trial many years ago. Jeff is pleased to offer Levy & Rizzo, LLC as a means to help people overcome their past and achieve all they can for the future, starting today.
Education
J.D. Pace University – School of Law (2002)
B.A. University of Delaware (1999)