Eric D. Levy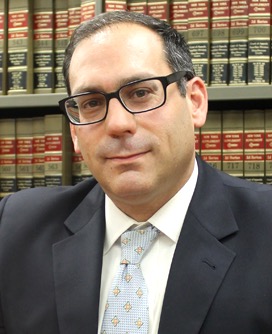 Bronx Attorney Helping New Yorkers Statewide Secure their Future by Obtaining Sealing of their Criminal Records
Levy & Rizzo, LLC, attorney Eric D. Levy helps New Yorkers seal the records of their criminal convictions under New York Criminal Procedure Law CPL §160.59.
Eric D. Levy has been practicing law for over 20 years, with a focus in criminal defense and civil rights litigation. In that time, Eric has zealously represented individuals in thousands of criminal cases (both misdemeanors and felonies), providing practical legal advice and strong, effective defense to achieve the best result possible in each unique situation. On the civil litigation side, he has represented hundreds of plaintiffs in police misconduct civil lawsuits, finding justice for his clients while increasing the accountability of law enforcement to the public.
Eric began his legal career in 1997 at the Nassau County Legal Aid Society, where he represented parole violators and individuals charged with misdemeanor crimes in all aspects of their legal proceedings. Eric came to the Bronx in 1999 – after joining the Legal Aid Society of New York – to continue his public interest work in the field of criminal defense, by handling all types of criminal matters ranging from simple trespassing cases to serious felonies, where life imprisonment was a possibility. In 2009, Eric opened up his own practice in the Bronx, focusing on criminal defense and civil rights litigation.
In his career, Eric has never shied away from challenges and has taken dozens of cases to trial and gained favorable jury verdicts in matters ranging from shoplifting and misdemeanor assault to violent robberies and attempted murder. On behalf of his clients, Eric has recovered millions of dollars in settlements from the NYPD and the City of New York, in cases alleging all types of police misconduct, including false arrest and excessive force.
Education:
J.D., Touro College, Jacob D. Fuchsberg Law Center (1996), Law Review, Staff (1994-1995); Notes and Comments Editor (1995-1996)
B.A., University of Rhode Island (1991)
Memberships:
American Bar Association
Bronx Bar Association
National Police Accountability Project