The Role That Having a Criminal Record Plays In Crime and Poverty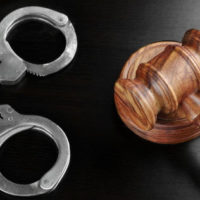 In March, Forbes featured an interesting multi-part series covering the impact a criminal record has on nearly 65 million Americans and their ability to find work, and how this ultimately leads to ongoing criminal activity and poverty. The last part of the series was featured on March 31st, which we discuss in greater detail below.
Obtaining Employment Prevents Crime
According to the Sentencing Project, 60 percent of individuals are unemployed within one year of release from prison, and those who do find jobs take home 40 percent less than everyone else in annual pay. These statistics are especially startling if you look at them in conjunction with another study conducted by Redemption Bridge, which demonstrates that 66 percent of released convicts are arrested again within three years. However, that same study demonstrated that those that found employment were 10 times less likely to be rearrested. In other words, the ability for those with a criminal record to find employment is key to preventing engagement in additional criminal activities.
Is It Prejudice, Cost, Or Both?
While, obviously, if employment is a key barrier, the problem starts at the job application stage. However, many might be surprised to find out that not only do many employers screen for criminal records, 55 percent ask about an applicant's criminal history during the interview process itself, with only 10 percent deciding to wait to ask until after making an offer to the applicant.
In fact, many employers automatically place applicants who check a box implying that they have a record in a separate "rejection" pile, leaving absolutely no opportunity for an applicant to qualify or explain what happened, or even differentiate between a misdemeanor and a violent crime. This is where the uphill battle begins; as well as the launch into recidivism and life of poverty.
Why do so many employers refuse to delve deeper into these applicants? According to Forbes, it has to do with the cost of diving deeper, where spending $8-$18 per applicant is characterized as "onerous." Arguably, it also has to do with cultural bias and assuming that workers with a criminal record are non-hirable; even if the "crime" involves marijuana, which is no longer a crime under some state laws.
Solutions?
Forbes recommends that employers do more to "calibrate criminality" and assess the degree of the crime, as it relates to the employment, during the application process (thus allowing for excusing minor crimes and misdemeanors, such as marijuana-related arrests). The article suggests that this can be done via advancements in hiring and screening technology, and adding follow-up questions; all relatively cheaply. Passing federal legislation to "ban the box" would also be very helpful.
However, it is important to note that states like New York are already taking things into their own hands, and passing laws which allow certain individuals to simply get their criminal records sealed so that employers cannot view them. 
New York Attorneys Working To Get Criminal Records Sealed
If you live in New York, there is absolutely no excuse not to get your record of conviction sealed and give yourself a chance when it comes to the employment process. Contact Levy & Rizzo, LLC, The Clean Slate Attorneys today for a free consultation to find out how we can help.
Resource:
forbes.com/sites/aakashkumar/2018/03/31/a-potential-solution-to-crime-and-poverty-hiring-more-criminals/#5bdfd88b207b