The "Perpetual Punishment" That Can Come From a Criminal Record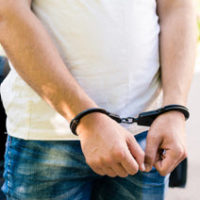 WSKG (New York) recently featured an important piece about the "perpetual punishment" that results from having a criminal record. In it, the author and host of the podcast Decarcerate discusses not only the tangible consequences—such as losing employment opportunities—but the other effects that are often less visible, such as the re-traumatization when someone's criminal record becomes public. Having personal experience of what it's like to try and create a fresh start for yourself with a criminal record, the author describes trying to move on with his life after incarceration by studying at NYU, and constantly being expected to explain his incarceration to everyone—an exhausting task.
Sadly, the details of one's record are frequently disclosed by a third party if a record has not been expunged or sealed. Below, we discuss some of the injustice of this issue.
The Fraudulent Notion of "That's The Past"
This isn't just a phenomenon that the previously incarcerated are pointing out, but rather, some of the most respected academics around the country have dedicated their lives to studying a culture that permanently punishes those with criminal records; a system that regularly produces significant structural and systemic consequences for those with a criminal record. Many of these academies do not feel that this notion of someone doing their time and it's over, simply cannot exist in a context where public records of criminality are "increasingly asked for by institutions and increasingly easy to find because of the digital age."
According to some of these experts, this phenomenon is the result of how we as a society define "justice," where justice is taught as someone being put away for life in order to ensure the safety for everyone else. But isn't this the very definition of injustice? Those who work with previously incarcerated individuals—in helping them get the resources that they need to become successful in their lives—report that many of these individuals who have been out and working for a significant amount of time, and who go in for a new job or a promotion, end up having their record hurt them and their ability to move ahead in their careers. This is antithetical to most religious teachings; this concept that people can redeem themselves and change their lives. Rather, it is a "stone" that we as a society keep casting "over and over again."
New York Attorneys Who Help Expunge and Seal Criminal Records
In the state of New York, more than 250,000 people are either incarcerated, on parole, or on probation. Do not rely on the good nature of others to do the right thing and avoid judging you simply because you have a criminal record. States like New York allow you to wipe the slate clean if you have been convicted of certain offenses.
Contact the team at Levy & Rizzo, LLC, The Clean Slate Attorneys in New York today to find out how we can help ensure that you are not a victim of this perpetual punishment as a result of your criminal record.
Resource:
wskg.org/news/perpetual-punishment-the-collateral-consequences-of-life-with-a-criminal-record/