Sex Trafficking Victims Penalized Via Criminal Records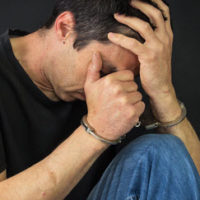 You may be surprised to find out that one group of people that routinely suffers from the collateral consequences of having a criminal record includes sex trafficking victims, who almost always have criminal records that keep them from starting over with their lives.
Perhaps most importantly, the criminal record these victims have can ruin their chances of getting an "honest" job. This keeps many of them constantly running from situations—fearful of judgment—and constantly facing obstacles in doing something different with their lives.
The Lives of Trafficking Victims
Wiping the slate clean for nonviolent crimes that are committed as a result of a trafficked individual's victimization makes sense, and is arguably the main reason why criminal record sealing laws are passed in the first place.
Because trafficking victims do not actually receive the money they make, they often have to steal to feed themselves, resulting in theft charges (in addition to prostitution). In addition, their traffickers will also often use drugs as a means of coercion and control; hence victims become addicted to drugs and in many cases face drug charges as well. Courthouse News recently covered one such victim, whose drug, prostitution, and theft convictions continued to follow her via potential employers rescinding job offers once background checks were done, even years after she turned her life around and got her GED.
Bias in Applying For Jobs
While there are charities out there that offer classes to help victims learn skills to help them succeed—including teaching them how to search for jobs, write a resume, interview, etc.—only so much can be done when employers themselves have their own inherent biases. This is especially the case when so much of the initial job application involves applying online versus meeting people in person.
The Problem Here In New York City Is Massive
Sadly, this problem is prevalent in New York City, where thousands of people who are victims of sex trafficking are arrested, charged, and convicted of prostitution-related offenses every year. Criminal convictions for prostitution are permanent, leaving victims plagued by prostitution convictions for years or decades even after they have escaped their traffickers.
Getting Your Record Sealed Is Still the Easiest Route Out
New York has made some progress on the issue by treating youths charged with prostitution differently in the criminal justice system as well as allowing certain individuals charged with prostitution to re-open their cases and have their convictions vacated if they can show that the conviction was the result of being victimized by sex trafficking.
However, none of these initiatives are perhaps as convenient as New York's October 2017 law allowing individuals like these to get the records of their convictions simply sealed. As a nonviolent crime, prostitution charges are covered by this law, allowing victims to get their records sealed, and a fresh start in job applications.
New York Criminal Record Sealing Attorneys
For assistance in getting your record sealed here in New York, contact Levy & Rizzo, LLC, The Clean Slate Attorneys today for a free consultation. We are eager to help you throughout each step of your case.
Resources:
kgun9.com/news/human-trafficking/sex-trafficking-victims-struggle-to-overcome-criminal-records
courthousenews.com/expungement-law-helps-human-trafficking-victims-move-forward/