Running For Office with a Criminal Record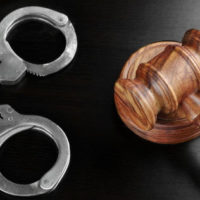 In January, the question of whether an individual with a criminal record can run for U.S. Senate came up when Chelsea Manning, the former U.S. soldier who was convicted for sharing classified government documents on WikiLeaks, filed to run for the U.S. Senate seat in the state of Maryland.
Specifically, Manning was convicted in 2013 for violating the Espionage Act, and served seven years in prison before her sentence was commuted in January 2017. She would be running against Senator Ben Cardin, who has served two terms in the Senate.
Laws Barring Running for Office
While the U.S. Constitution allows U.S. citizens with criminal records to run for Congress, state laws will sometimes bar it. For example, while the state of Maryland only requires that an individual be at least 30 years old, a U.S. citizen for at least nine years, and a resident of the state at the time of election in order to run, states such as Texas and Georgia have certain limitations on those who have been convicted of "crimes of moral turpitude," such as bribery, perjury, forgery, and related crimes involving lying, deceit, fraud, or breaking financial responsibilities, when it comes to running for office.
Public Office & Other Consequences in New York
In New York, if you have been convicted of a felony or misdemeanor, you may be barred from public office jobs, including elected and appointed office, such as governor, judge, legislator, and local supervisor and commissioner positions, as well as correctional officer, parole, police, and probation officer. Hence, getting your record of conviction sealed makes sense in order to ensure that any doors won't be closed to you.
In fact, you might be surprised at just how inhibiting even a minor conviction from the past can be in terms of your future. Some of these collateral consequences include:
Class B Misdemeanor (example: possessing less than an ounce of marijuana): bars you from living in New York City Housing Authority apartment for at least three years after you finish serving your sentence;
Two convictions for jumping subway turnstiles: allows someone with a green card to be deported;
Possession of a single marijuana cigarette: cuts off federal student loans for one year;
Any felony or misdemeanor: makes you permanently ineligible to serve as a caregiver at a family day care home, ineligible to obtain security guard instructor certification renewal, and suspends a license to practice law;
Crimes of "moral turpitude" (fraud, dishonesty, misrepresentation, etc.): makes you ineligible for employment as an officer of a public work contractor.
New York Record Sealing Lawyers
Given how easy it is to work with an attorney to effectively get your record sealed, there simply is no reason to risk letting it slide and having your record ultimately rob you of your dream job. Contact Levy & Rizzo, LLC, The Clean Slate Attorneys in New York today to find out how we can help.
Resources:
newsweek.com/chelsea-manning-us-senate-maryland-criminal-record-780876
nycourts.gov/Courthelp/Criminal/publicOfficeConsequences.shtml