Out Of Trouble, But Also Out Of Work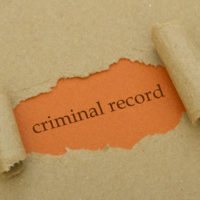 When you are a convicted criminal, work can be very hard to find. One New York Times article captures it perfectly, which describes lives literally unfolding due to one unfortunate event in a person's life.
Even as our economy improves, those with prior convictions on their records can face endless hurdles in getting employment, and as a result, can end up losing everything else that means something to them—foreclosure of their home, banishment from participation in community activities like church, owing thousands of dollars in arrears on child support payments, etc. Without being able to obtain employment, it can be beyond difficult to start over.
As Criminal Statutes Got Broader, Employment Got More Difficult
Reportedly, the list of Americans with criminal records grew rapidly in the last few decades as the government cracked down harder and harder on particular crimes, especially drug-related crimes. As of 2015, men with criminal records accounted for approximately 34 percent of all non working men between ages 25 and 54.
Not only are employers often reluctant to hire those with criminal records, but laws will often place broad bans on particular types of jobs for those with criminal records, preventing these individuals from reentering society. This is not only having negative impacts on people's lives, but also on the broader economy as well.
Some examples of jobs that are often off-limits include banks, trucking companies, schools, security companies, etc. Surveys show that at least nine in 10 employers check criminal record databases when hiring for some positions, and some not only consider felony convictions, but misdemeanors and even just arrests as well.
New York Offers Record Sealing Options & "Bans the Box"
Fortunately, states like New York have started to recognize this illogical injustice and allowed for individuals with conviction records involving certain offenses to have the record of their conviction sealed.
In addition, New York's "ban the box" law went into effect in August 2017, restricting the use of criminal history in the employment process. The law also entails what process must be followed before an employer makes an adverse decision just on the basis of an applicant's criminal history.
Specifically, the final regulations that went into effect several months ago clarify what a per se violation of the Fair Chance Act is, whereby the employer will be subject to liability and fines, such as:
Referring to criminal history requirements when it comes to recruiting materials, solicitations, publications, and related material;
Making the offer of information regarding criminal history conditional as part of the application process;
Making any statements regarding pending arrests or criminal convictions during the interview or any other point prior to a conditional offer being made;
Using a standard, multijurisdictional application with any references to criminal background checks;
Disqualifying an applicant for refusing to respond to any inquiry regarding criminal history;
Asserting in any way that someone cannot be hired due to criminal history;
Seeking to discover the criminal history about an applicant before a conditional offer of employment is made; or
Failing to comply with the review and notice process required by the Act.
Attorneys in New York Specializing in Record Sealing
In the state of New York, a criminal record cannot be "expunged" but it can be sealed. To receive a legal opinion regarding getting your record sealed in the state of New York, contact Levy & Rizzo, LLC, The Clean Slate Attorneys today. We focus solely on helping those with criminal records in getting criminal records sealed.
Resource:
nytimes.com/2015/03/01/business/out-of-trouble-but-criminal-records-keep-men-out-of-work.html