New York City Study Focuses On Potential for Redemption in an Era of Criminal Background Checks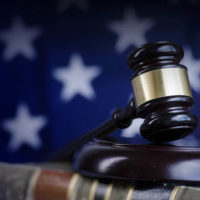 More than 80 percent of U.S. employers perform background checks on prospective employees. While finding employment after incarceration is key in order for former inmates to reintegrate into society and avoid recidivism, according to studies funded by the National Institute of Justice, employers are still extremely hesitant to hire applicants with criminal records.
In a study that was conducted in New York City, having a criminal record directly reduced the likelihood of getting a callback on a job or a job offer by close to 50 percent. This is especially the case for African-American job applicants due to additional discriminatory factors.
The Difference of Interaction
According to that same study, if the applicant has a chance to interact with the manager doing the hiring, this personal interaction could help the former inmate obtain employment. However, in order to get this opportunity, many will need to first get their criminal records expunged or sealed, as their applications are frequently eliminated upon first glance due to prior convictions.
The Point Where a Criminal Record Should Be Irrelevant
The study discovered other interesting findings as well: In general, the younger the offender, the longer they had to stay out of trouble in order to be considered "redeemed." Thus, the study focused on producing empirical data for prospective employers, quantifying at what point a former offender is no longer at a greater risk of committing a crime compared to another demographically-similar person.  According to the study's authors, when the ex-offender reaches this point, their criminal history should no longer be considered relevant.
Equal Employment Opportunity Commission (EEOC) Guidance for Employers
The EEOC also has guidance for how employers should factor in criminal records when it comes to job applicants. Specifically, the Commission suggests that employers should be required to demonstrate that a criminal record is "job-related" before it can impact a decision on whether or not to hire the ex-offender. This suggests that a job applicant who has a prior crime on their record should not barred from being interviewed and given the chance to interact with the employer. Instead, employers should understand whether that prior crime is even meaningful in the context of the job that the ex-offender is specifically applying for.
Assistance with Criminal Record Sealing In New York
Most people agree that there is a point in which employers should no longer consider a person's record to be relevant; if nothing else because at that point, the ex-offender is no longer more likely to commit a crime than anyone else in the population.
In addition, redemption isn't just relevant to employment: A criminal record can interfere with one's ability to get housing, benefits, financial aid, admission into schools, etc.
As of October, people convicted of certain types of offenses in New York have the ability to get records of their conviction sealed. For expert assistance getting your record sealed, contact Levy & Rizzo, LLC, The Clean Slate Attorneys today for a free consultation.
Resource:
nij.gov/topics/corrections/reentry/pages/employment.aspx