"New State Law Gives Those with a Record a Second Chance"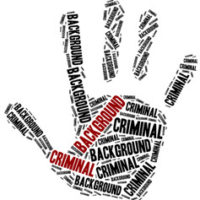 On November 19th, Newsday highlighted the story of the very first person to have their criminal record sealed by a Long Island court under New York's new law, which went into effect on October 7th. While it does not allow for expungement, the law allows low-level offenders to have criminal records sealed from employers, housing applications, and others. Perhaps most importantly, it allows applicants to permanently seal records of conviction for up two convictions, only one of which can be a felony.
The importance of being able to have a fresh start cannot be overstated: Convictions—for felonies in particular—can have devastating consequences on a person's life—even 40 years later. 
Haunted For Decades
In this case, the former Nassau County resident highlighted in the article had been convicted of a misdemeanor in the 1980s, and it still weighed heavily on his employment and housing opportunities. Another individual highlighted in the article who had his record sealed had been convicted of a felony drug charge as a young man, and was haunted by it for decades; rejected for one job after another because employers "didn't trust ex-cons."
For many, it's also about alleviating the sense of "worthlessness" that can hang over you simply because of the stigma associated with your record. There is, understandably, a need to get rid of the fear and embarrassment, and simply move on.
This stigma accompanies many who have already served their sentences and/or paid their fines for crimes such as shoplifting or driving under the influence, and who should not have to face a lifetime of disparagement and a lack of opportunities as a result. Many of these individuals have led law-abiding lives for decades after a minor criminal conviction, but are living under a stigma for a past mistake.
The law is also good for the public as a whole, allowing these individuals access to jobs will help discourage recidivism and allow them to become contributing members of society.
New York Record Sealing Law
The sealing law was included in the budget passed by the legislature in April, and allows those with prior convictions which are at least one decade old to apply to permanently seal their records (unless they are a violent felon and/or a sex offender).
Perhaps most importantly, while law-enforcement will continue to have access to the sealed criminal records, landlords and employers will not. The law works by allowing for those with previous convictions to file an application in the same court where they were sentenced. Prosecutors are then given 45 days to file objections.
Record Sealing Attorneys Serving New York
Regardless of the sentence you served, there is no question that having a criminal record which is viewable in a background check can block one opportunity after another. Certain types of convictions in particular are often enough for those in a hiring or other position of power to rush to judgment and make a rash decision about you.
Don't let this be you. Contact the record sealing attorneys at Levy & Rizzo, LLC, The Clean Slate Attorneys to discuss having your New York drug conviction record sealed.
Resource:
newsday.com/long-island/nassau/crime-conviction-record-nassau-1.15017562