Getting Your Record Sealed Is Important—Now More Than Ever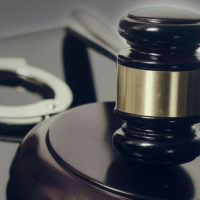 What exactly does it mean that New York has a new law on the books which makes many misdemeanors and some felonies eligible for record-sealing? It means that the conviction won't appear during a background check, nor can it be made available to the public.
It also means that hundreds of thousands of people who have been convicted of low-level crimes through the years have a new chance at life here in New York.
How Do You Get Your Record Sealed?
Those with convictions on their records should work with an attorney to file an application to have their records sealed (which is then submitted to a judge). As part of this process, applicants can demonstrate that they have suffered from negative collateral consequences as a result of the conviction, and that they deserve a fresh start.
The Average Applicant & Legal Requirements
The average individual applying for a clean slate is someone who made a mistake many years before, where that conviction has been an impediment to the pursuit of happiness that most of us take for granted every day. In general, only two criminal convictions can be sealed. Those convictions that are not eligible to be sealed include most sex offenses, violent crimes, and class A felonies. In addition, those with more than one felony conviction or more than two misdemeanors are ineligible, and at least 10 years must have passed since the conviction.
For many—no matter how many years have passed since their conviction—they live through that one mistake on a regular basis, even 30 years later, especially when they want to switch jobs, which triggers running another background check. Getting the slate wiped clean means everything: a livelihood, paying the mortgage, putting food on the table, etc. It can affect all areas of life; not just employment, but also voting rights, jury service, housing, benefits, loans, etc.
New York Record Sealing Attorneys
If you have a criminal conviction in your distant past, you shouldn't have to suffer every day via denied employment opportunities and the chance for a fresh start. Our attorneys can help: We focus exclusively on helping New Yorkers get their records sealed. Contact Levy & Rizzo, LLC, The Clean Slate Attorneys today for a free consultation and we'll discuss next steps.
Resources:
amsterdamnews.com/news/2018/feb/08/new-law-new-yorkers/
vox.com/policy-and-politics/2018/2/20/17027738/gun-control-bills-congress-parkland-florida-marjory-stoneman-douglas-shooting