Federal Lawsuit Could Impact Landlords Screening Applicants with Criminal Records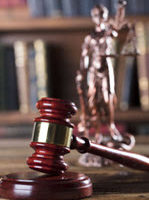 The nation is currently watching one federal lawsuit challenging one New York landlord's ban on renting to people with criminal backgrounds. Even though the federal government has indicated to landlords that these types of bans violate fair housing laws, the practice unfortunately still persists in many cities. According to some estimates, these types of bans affect one in three American adults, given how common having a criminal record is.
A 2016 report that focused on certain counties in Texas, for example, revealed that 40 percent of the region's affordable housing providers actually had vague or incomplete standards when it came to screening individuals with criminal backgrounds in housing applications.
In the pending case, if the judge rules in favor of those who have been discriminated against due to their records, the decision could affect housing practices across the U.S. It will be the first case to provide clarification to guidance provided by the U.S. Department of Housing and Urban Development (HUD).
Landlords Using Criminal Records as Excuse to Deny Housing
In 2011, the HUD Secretary issued a letter to all public housing authorities reiterating the importance of giving those with criminal records a "second chance", including helping offenders get a stable place to live. This includes facilitating those with criminal records re-joining their families in public housing and Housing Choice Voucher programs.
Still, landlords were found abusing any and all loopholes and even aggressively relying on illegal criminal background policies to subvert this policy, even though it has been demonstrated that a person's criminal background does not predict whether or not they will succeed or fail when it comes to housing requirements.
As a result, in 2015, the Sargent Shriver National Center on Poverty Law issued a report focusing on the use of criminal records as an excuse to deny low-income people access to federally-subsidized housing on a national scale in an effort to highlight this ongoing blatant (and oftentimes illegal) discrimination. The report identified four specific areas where housing policies tend to be overly restrictive, including:
Unreasonable lookback periods;
Use of arrests to prove criminal activity;
Overbroad categories of criminal activity; and
Underuse of mitigating circumstances.
New York Criminal Record Sealing Lawyers
While it is illegal to discriminate against a housing applicant simply because they have a criminal record, it clearly still happens. Why take the chance, particularly when laws exist allowing you to quickly get your record sealed or expunged so that landlords cannot view private history like this?
If you have a criminal history in New York, our criminal record sealing attorneys can help you get it sealed. Contact us at Levy & Rizzo, LLC, The Clean Slate Attorneys, today to obtain a free consultation and find out more. Your criminal record should not serve as a barrier to securing safe, decent housing.
Resources:
reentryroundtable.net/wp-content/uploads/2013/10/Criminal-Background-White-Paper.final_.pdf
kut.org/post/federal-lawsuit-could-impact-how-austin-landlords-screen-people-criminal-records