Federal Bill Seeks To Help Ex-Offenders, But Does It Go Far Enough?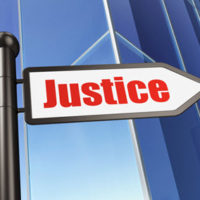 While states like New York have already passed laws that allow certain individuals with criminal records to get their records sealed so that they can move on past the collateral consequences of having a criminal record, get paying jobs, and reenter society as productive citizens, there has yet to be a federal bill seeking these same opportunities for people at the national level… until now.
Rep. Doug Collins recently introduced the Prison Reform and Redemption Act, which seeks to reduce the risk that prisoners will recidivate upon release from prison by helping ex-offenders find employment. Specifically, the bill directs the Federal Bureau of Prisons to assess each inmate's risk of reoffending and provide customized resources to meet their needs. Some of these resources include educational support, mental health care, substance abuse rehabilitation, vocational skills development, and other essential services.
Employment Is Key to Reducing Recidivism
Statistics have shown that the best way to prevent recidivism is employment, and the best way that ex-offenders can obtain employment is by getting their records sealed and/or getting potential employers and other members of the community (non-profit organizations, private companies, etc.) to offer some of the rehabilitation or vocational training resources. Thus, in addition to taking advantage of state record sealing programs, incentives must be provided to companies, nonprofits, and others who serve the community to help ex-offenders reintegrate into society and find employment.
Ex-Offenders Also Need Identification for A Fresh Start
This also applies to the ability for ex-offenders to obtain identification documents, such as a driver's license. This documentation is often a prerequisite to employment, and thus criminal record sealing and associated programs must also help ex-offenders obtain the identification they need to apply for jobs, thus decreasing the chances of recidivism.
Still Much Left for States to Do
An estimated one in three American adults has a criminal record, with an additional 2.3 million currently incarcerated here. Over 95 percent of those who have a record will reenter society, and will thus need a way to support themselves by getting employed. Still, a federal bill like the one proposed only stands to benefit approximately 200,000 federal prisoners, indicating that the states must take additional action to help ex-offenders become productive members of society.
If You Live In New York, Get Your Record Sealed
If you live in New York and have a criminal record, there is simply no excuse not to take advantage of the opportunity the state has provided and live your life without the obstacles that having a criminal record presents. Contact Levy & Rizzo, LLC, The Clean Slate Attorneys today to help get you started with a clean slate; our office is in Bronx, and we serve clients throughout New York.
Resource:
forbes.com/sites/jaredmeyer/2018/03/19/congress-can-promote-work-over-crime-for-ex-cons/2/#17279e4e65b3