Class Action Lawsuit Settlement Regarding Criminal Record Sealing Policies Filed In New York Federal Court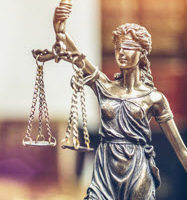 A settlement submitted to a federal court in New York for approval on April 5th highlights an important issue regarding employers and criminal record screening policies that result in discrimination.
The case involved was brought as a class action lawsuit against the company Target for violations of the Civil Rights Act of 1964, alleging that Target's policies involving screening criminal records had a disparate impact on job applicants with African-American and Latino ethnic backgrounds. Specifically, plaintiffs argued that the standards Target relied on for assessing ex-offender jobs applicants as eligible or ineligible for employment were illegal.
Settlement Adjusts Target's Hiring Policies for Applicants with Criminal Backgrounds
While Target did not admit liability as part of the settlement, the parties negotiated a settlement that requires Target to provide programmatic relief and monetary damages. Specifically, as part of the settlement, Target will have to retain two experts (who work in industrial and organizational psychology) to design and implement adjudication policies for hiring applicants with criminal histories for hourly (non exempt) positions at Target stores.
Employers Regularly Violate State & Federal Laws in Judging Job Applicants with Criminal Backgrounds
Criminal record screening policies have become a national issue of concern for both legislators and the Equal Employment Opportunity Commission. It is crucial that employers actively ensure that they are complying with the relevant laws, which include any state with ban-the-box laws, the Civil Rights Act of 1964, and the Fair Credit Reporting Act.
The Civil Rights Act makes discrimination based on race and other specific factors in hiring illegal, while the Fair Credit Reporting Act mandates that any employer who is relying on consumer reports to screen job applicant first obtain permission from the consumer, provide them with the credit report if they decide not to hire them, provide them with an opportunity to dispute the information contained in that report before any adverse decision, not misuse this information, and inform the applicant how they specifically intend to use their credit report when they seek written permission to do so. In addition to these federal laws, over 150 cities and counties have also adopted "ban the box" laws and policies, which mandate that employers must consider a job candidate's qualifications first without any stigma of an arrest record or conviction.
You Can Get Your Criminal Record Sealed In New York & Avoid This Discrimination
Don't let yourself be a victim of employers placing employment hurdles in your way simply because you have a criminal record. If you live/work in New York, contact Levy & Rizzo, LLC, The Clean Slate Attorneys in New York today to find out how we can help you ensure that prospective employers will not be able to use criminal background information in assessing you as a job candidate.
Resources:
mondaq.com/unitedstates/x/690550/Discrimination+Disability+Sexual+Harassment/Criminal+Record+Screening+Policies+Continue+To+Raise+Important+Compliance+Issues
archives.gov/education/lessons/civil-rights-act
nelp.org/publication/ban-the-box-fair-chance-hiring-state-and-local-guide/