Arrest Records Do Not Necessarily Match the Repercussions They Carry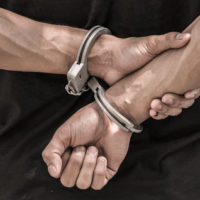 It comes as a surprise to many that a substantial portion of the U.S. population has been arrested by the age of 23, and that this will work against them in obtaining employment, no matter how small the infraction. Yet, the irony is that employment is arguably the best way to allow someone to reenter society and prevent them from getting involved with crime again.
Most arrests are for nonviolent, minor crimes, such as (petit larceny, trespassing, vandalism, etc.), drug offenses, or other minor offenses, such as loitering, or driving under the influence. Although none of these crimes are to be taken lightly, they do not constitute serious violent offenses such as rape, murder or robbery, and yet, they still operate as serious barriers to employment.
The Consequences Are Disproportionate
Perhaps even more importantly, many of those with arrest records were never actually convicted of a crime. Still, the consequences of their arrest records are dire, especially for African Americans, who already experience a significant amount of discrimination relatively in the job market. According to one study, a criminal record reduces the chances of getting a job callback or offer by around 50 percent, and this penalty was substantially higher for African Americans.
Sadly, the chances of being incarcerated are also higher if you have family member who's been incarcerated and/or you come from a disadvantaged neighborhood, and this is also disproportionately higher for African Americans. Other factors include:
Substance abuse or dependence;
No high school diploma;
Unemployment or underemployment prior to arrest;
Serious mental health problems; and/or
Homelessness prior to arrest.
Formidable Barriers
There are also "collateral consequences"—most of them operating as a barrier to employment—but also creating barriers to voting, housing, and various benefits. Some state laws even prohibit felons from holding very specific jobs. And even without these laws, many employers are not only unwilling to hire an applicant with a criminal record, but also sometimes have blanket no-hire policies, assuming that a prior record predicts future criminal activities, regardless of studies demonstrating that the longer someone stays arrest-free, the less likely they are to re-engage in criminal activity.
Attorneys Who Specialize In Record Sealing & Helping You Move On
If you have been arrested for a crime, it should not haunt you for years to come. In New York, those who have been both arrested and convicted of certain types of offenses can get their records sealed and move on with a clean slate, improving their chances of getting gainful employment without discrimination.
If you are experiencing difficulties in obtaining employment due to your criminal record, contact Levy & Rizzo, LLC, The Clean Slate Attorneys today to find out how we can help you with this next step.
Resource:
nij.gov/journals/270/pages/criminal-records.aspx